Once again, La Maison Philippe Hurel has trusted a group of young designers to complete its Collection.
​The result of this multi-faceted creativity is furniture full of contrasts with lightly colored touches that challenge the eye and generate emotion. Between softness and power, curved or angular lines, smooth or rough textures, each piece asserts its form and tactile quality, without denying its belonging to a whole.
​
Both singular and timeless, the 2021 collection revisits ancestral techniques such as lacquering, which, coming out of the Fabrique de Meubles de Coulombs workshops, evokes lunar reliefs; it celebrates the material - wood, stone, metal - and its metamorphoses.
​
A common source of inspiration for the designers gathered this year: nature and its elements reinvented through unexpected associations of materials and delicate chromatic combinations, a kind of invitation to plenitude.
​
The designers of the 2021 Collection:
- Pierre Gonalons
- Anthony Guerrée
- Allen Kirsch
- TMJ design Studio
​
Moderator:
Terence Mesguich Jacquemin,
Artistic Director of Maison Philippe Hurel.
Collection launch, social media strategy and content design
INTERACTIVE & DIGITAL CATALOG
Graphic design and Art direction on photoshoot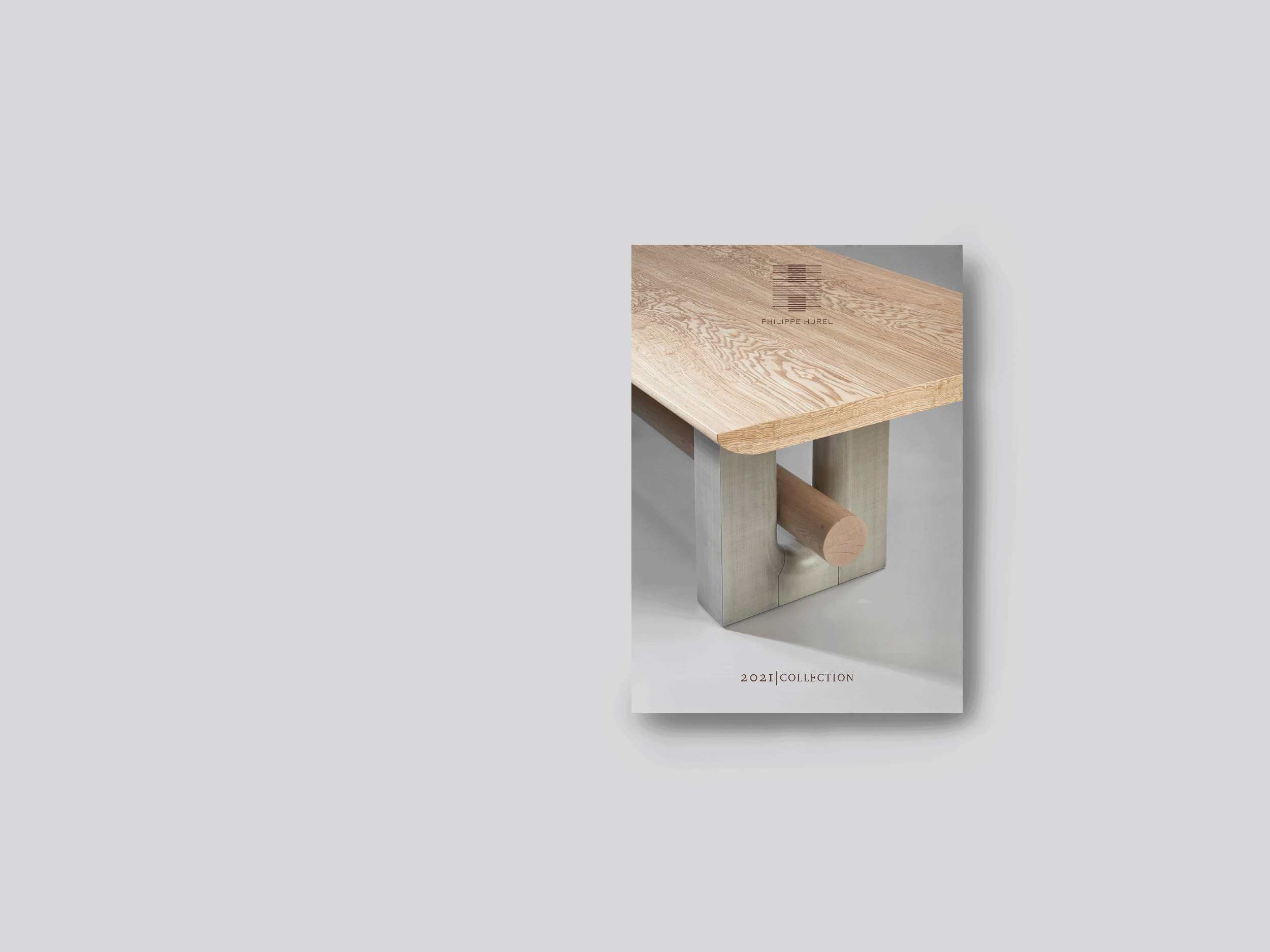 2021 collection press release